With mates behind you, there's power to move forward.
At Mates4Mates, veterans and their families can find a way forward from service-related injuries. We understand the challenges they face and provide support proven to make a real difference.
How we can help
Four ways we are actively changing lives
Our Impact
We're changing lives, one connection at a time. We're here to provide support, rehabilitation and hope to people who serve, and their families. We have over 5,600 registered Mates and family members and in 2020 provided:
23,000+ Face-to-face contacts nationally

4,038 Psychology appointments

2,269 Exercise physiology sessions
More on our organisation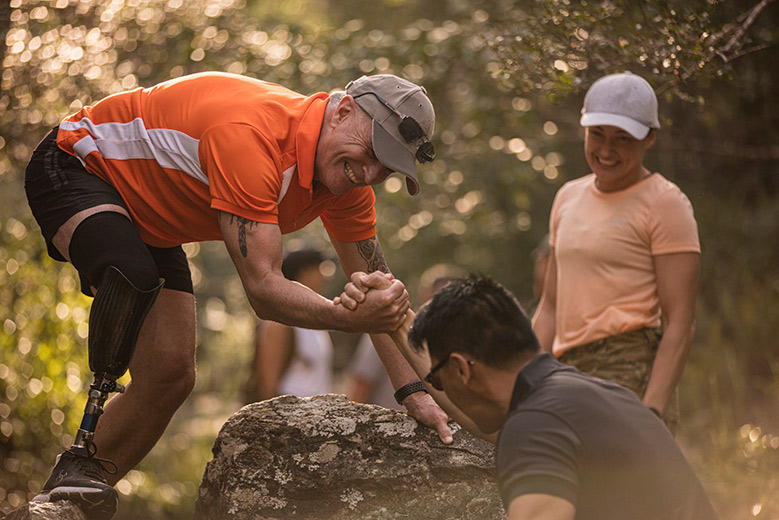 Help us build a life-changing community.
We need your help to provide veterans and their families impacted by service with opportunities to build self-confidence and develop deeper social connections.
Find out how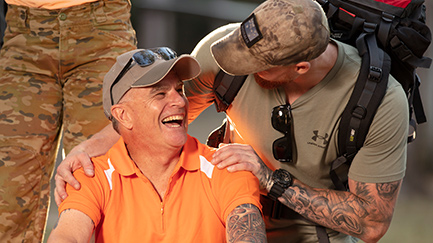 Men's Health Week – Making positive changes
This week is Men's Health Week, an important initiative focused on improving the physical health and mental health of men across the world. In this article our Exercise Physiologist Nami dives into hard truths about men's health and the positive lifestyle changes that can be made.