With mates behind you, there's power to move forward.
At Mates4Mates, veterans and their families can find a way forward from service-related injuries. We understand the challenges they face and provide support proven to make a real difference.
How we can help
Four ways we are actively changing lives
Our Impact
We're changing lives, one connection at a time. We're here to provide support, rehabilitation and hope to people who serve, and their families. We have over 5,600 registered Mates and family members and in 2020 provided:
23,000+ Face-to-face contacts nationally

4,038 Psychology appointments

2,269 Exercise physiology sessions
More on our organisation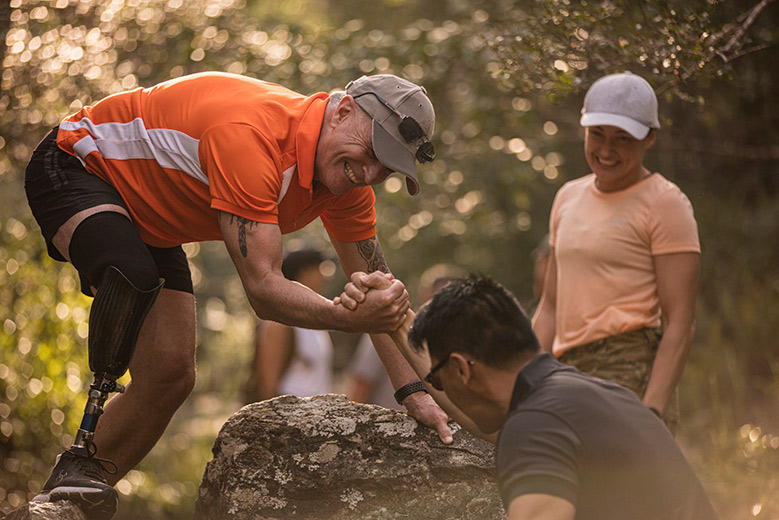 Helping a mate will change their life and yours
It is only through the generosity of corporate partners, fundraising and donations that we can meet the ever-increasing need for our services and help veterans and their families. Your support matters.
How you can be involved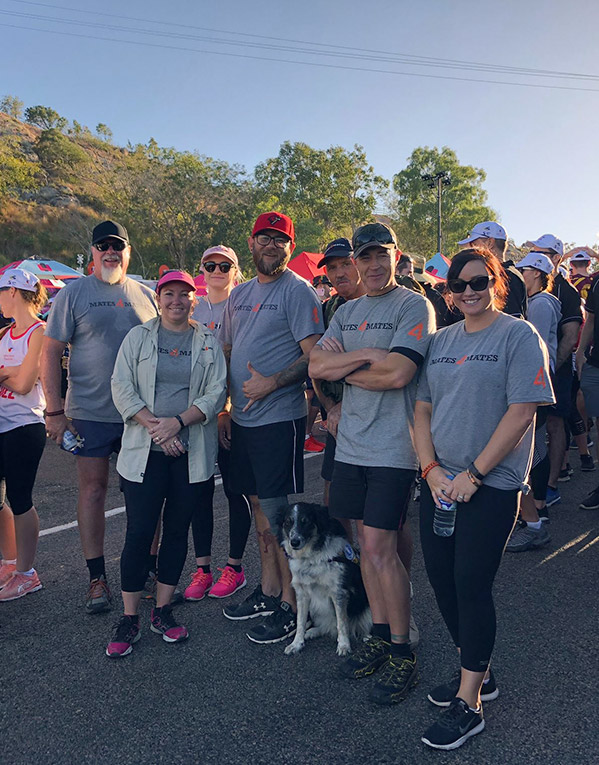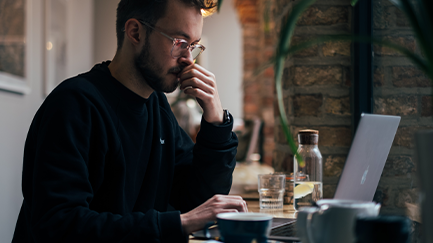 Sedentary behaviour and its impacts on the body
Sedentary behaviour is an issue impacting on the health of individuals, as far too many people spend multiple hours a day sitting or lying down. This most commonly occurs at home watching TV, at work sitting at a desk, or travelling in a vehicle or on public transport.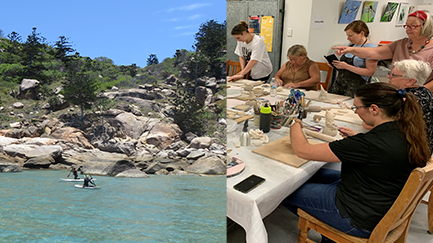 Adventure, wellness and Mates await
"It's about stepping away and spending some time on yourself and your own wellbeing. Learning to manage stress and anxiety, and improving our mood and motivation levels, is important. These One-Day Wellness Programs are a supportive and interesting way to do that." - Trinity, Mates4Mates Counsellor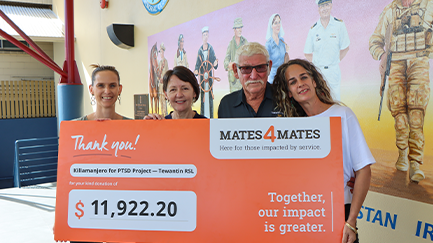 Conquering mountains to support veterans
Earlier this year, Murph helped to raise an outstanding $11,922 for Mates4Mates to assist us with our mission to support veterans and their families who have been impacted by service. As the mother of a son who served in Afghanistan and is now living with PTSD, Murph knows first-hand how challenging life can be for those who have served our country and how important donations like this are.