With mates behind you, there's power to move forward.
At Mates4Mates, veterans and their families can find a way forward from service-related injuries. We understand the challenges they face and provide support proven to make a real difference.
How we can help
Four ways we are actively changing lives
Our Impact
We're changing lives, one connection at a time. We're here to provide support, rehabilitation and hope to people who serve, and their families. We have over 4,600 registered Mates and family members and in 2019 provided:
25,000+ Face-to-face contacts nationally

4,471 Psychology appointments

11,518 Physical rehabilitation and wellbeing connections
More on our organisation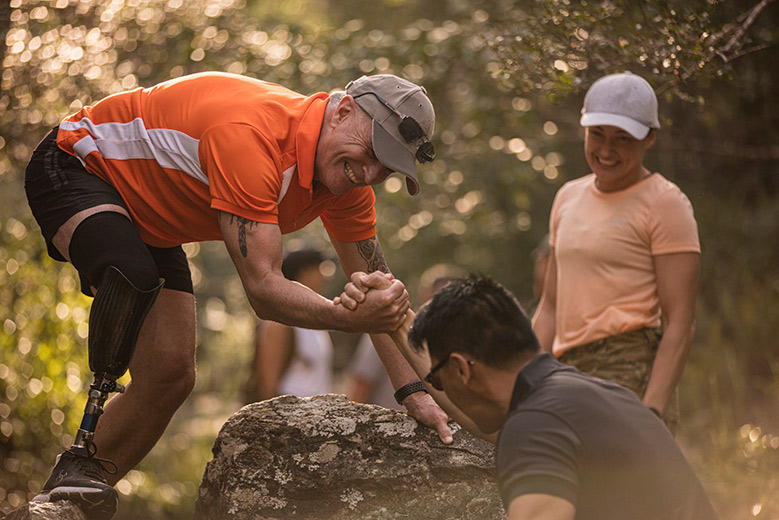 Helping a mate will change their life and yours
It is only through the generosity of corporate partners, fundraising and donations that we can meet the ever-increasing need for our services and help veterans and their families. Your support matters.
How you can be involved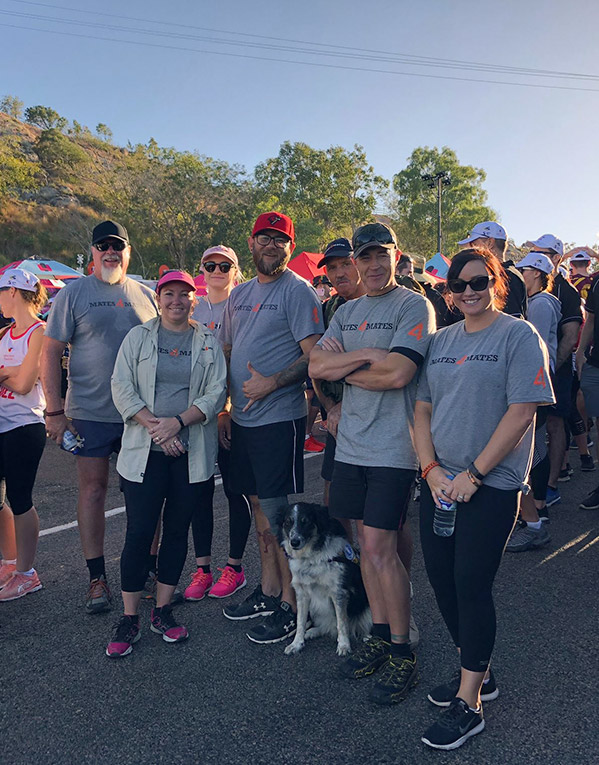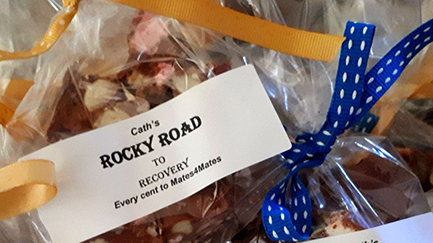 Help for when the road is rocky
One of our fundraisers, Cathy, spent her holidays making and selling rocky road to help veterans in need. As the spouse of a veteran, she knows first-hand the challenges that veterans can face and found an easy way to give back! Here's what she had to say about her fundraising.